"incREDiBULL" DVD and Prop
Price $35.00
Are your audiences tired of the same old tricks? Wake them up with Eric Buss' "incREDiBULL!" At anytime during your act, explain that looking at a picture of a cozy bed makes you sleepy. Instantaneously the picture changes into a can of energy drink! It happens so fast, it looks like a special effect. It's a magical transformation sure to receive gasps from your audiences! Best of all, it's ready to perform right out of the box!
This simple new method allows for endless applications! You will also learn how to produce a lit candle from a picture of a flashlight, and a salt shaker that pours salt! PLUS, you can build your own gimmicks by printing the Jpegs from the disc, which include: 52 on 1/Drink, Fries/Salt Shaker, Dirty Lungs/Jumbo Cigarette (for anti-drug shows), Royal Flush/Poker Chips, Bathroom Sign/TP Roll, AND MANY MORE!
"Wickedly Clever" – SHAWN FARQUHAR
"Holy $#!+, it looks like CGI" – CYRIL TAKAYAMA
---
Phoney Magnet Prop – CURRENTLY OUT OF STOCK
Price $80.00

Don't let another cell phone interrupt your show! Simply pull out the Phoney Magnet, aim, and BAM, a cell phone magically sticks to the end. Easy to do!
"I keep it ready to use at all times!" – LANCE BURTON
"I wish I thought of it. Can I market it?" – KEVIN JAMES
"Audiences love it!" – CHIPPER LOWELL
---
Tricks N Gags DVD
Price $20.00

"Tricks 'n' Gags" is Eric's awesome instructional DVD. Eric will teach you the secrets to some of his favorite, easy to learn close-up illusions. He will also show you some simple gags and visual jokes using ordinary items that are perfect ice breakers at parties or restaurants. You will even learn a trick using the DVD cover.
In addition to learning some of the classics of magic, you will also be treated to many of Eric's signature comedy stage routines. Included on this DVD are performances from the world-famous Magic Castle in Hollywood, and footage of a few of Eric's television appearances. So sit back, relax, laugh and learn!
---
"incREDiBULL" Gimmicks (2 per package)
Price $10.00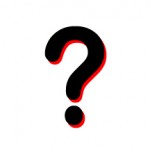 The gimmick used in "incREDiBULL" should last just over a lifetime. But, if you want to build some of the different tricks on the DVD and you want to keep your original version, it's a good idea to get more gimmicks. Also, if you perform numerous shows in one day, having more than one gimmick is smart. These are just the bare gimmicks that make the magic happen. There are no stickers included.